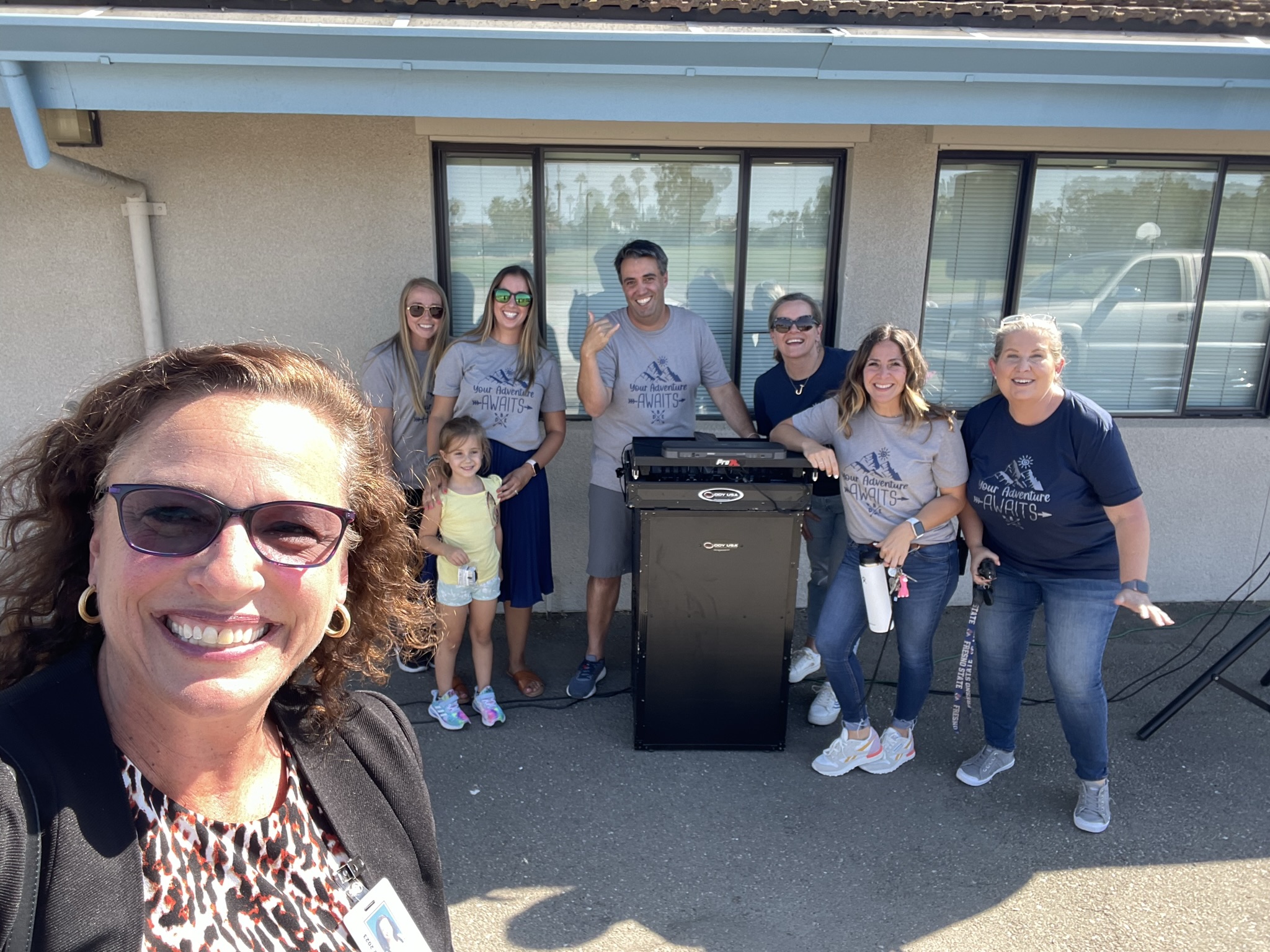 Thank you for your interest in volunteering for the Byron Union School District. The information below will guide you through the process of getting cleared as a Volunteer within the Byron Union School District.
Please contact the school site of your choice with any questions regarding the volunteer clearance process.
How to become a volunteer with Byron Union School District.
Obtain TB Clearance before submitting your completed Volunteer Application Packet.

Obtain background clearance by completing the Livescan Request Form and having your fingerprints processed through the Department of Justice (see Livescan processing location below).

Submit a completed Volunteer Application to your preferred school site.

TB Clearance & completed Livescan Request Form receipt must be included with your application packet, otherwise, your application will not be accepted.
Driver Requirements: (Required for Field Trips)
Volunteer Application Packet

TB Test results

Copy of Request for Livescan form with receipt

Driver's License

Individual Department of Motor Vehicle Driving Record

Insurance Policy Declaration Page

Proof of liability insurance coverage of at least $100,000/person and $300,000/Property Damage $100,000/$5,000-Medical according to Board Policy Regulation 3541.1

Current vehicle registration

Driver Information Sheet and Declaration
Livescan Processing Location: No Appointment Necessary
UPS Store (Safeway Shopping Center)
925-240-5631
14850 HWY 4
Discovery Bay, CA 94505
925-240-5631
TB Clearance Requirements:
California law requires that school staff working with children and community college students be free of infectious tuberculosis (TB). These updated laws reflect current federal Centers for Disease Control and Prevention (CDC) recommendations for targeted TB testing.
AB 1667, effective January 1, 2015, SB 792 on September 1, 2016, and SB 1038 on January 1, 2017, require a TB risk assessment be administered and if risk factors are identified, a TB test and examination be performed by a healthcare provider to determine that the person is free of infectious tuberculosis.
TB Risk Assessment and Examination forms must be updated every 4 years.
Do I have to have a TB Test every 4 years or can I submit a completed TB Risk Assessment every 4 years?
Repeat risk assessments should occur every four years (unless otherwise required) to identify any additional risk factors, and TB testing based on the results of the TB risk assessment. Re-testing should only be done in persons who previously tested negative and have new risk factors since the last assessment.
How do I go about submitting my updated TB Clearance?
BUSD volunteers should submit their updated TB Clearance HERE.
Updated forms should not be submitted directly to the district office or school site.